Aerolase Treatment Specialist Q&A
Learn about the benefits of Aerolase laser treatment.

Dr. Lee Do,

a board-certified specialist in family medicine, provides painless laser skin treatments in which laser energy is used to gradually vaporize old tissue and triggers the synthesis of new collagen for toned, smooth, and youthful-looking skin. Rejuvenate your skin today with the help of cutting-edge technology offered at our clinic in Honolulu, HI. For more information,

call us

or

schedule an appointment

online. We are conveniently located at

3470 Waialae Ave Ste 6, Honolulu, HI 96816

.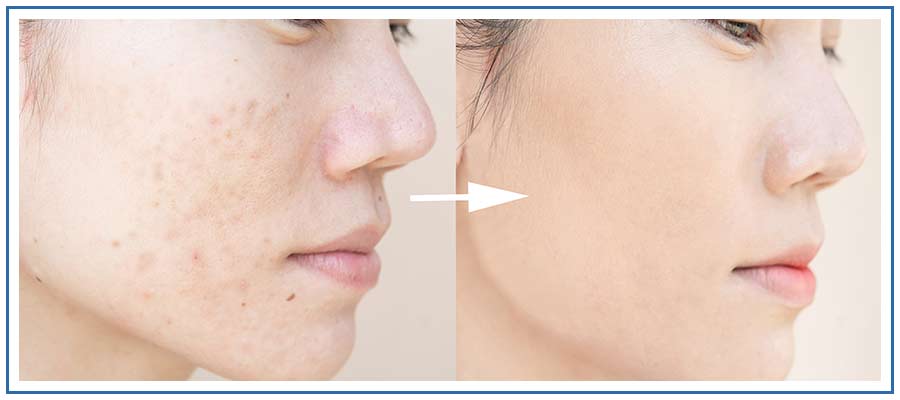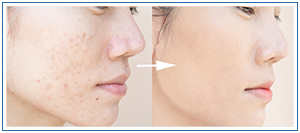 Table of Contents:
What is Aerolase laser treatment?
What is Aerolase good for?
What benefits can I receive from Aerolase®?
How does Aerolase® work?
What is Aerolase laser treatment?

Laser treatments have been used for years in aesthetics. However, over the past few years the technology has seen vast improvements, and the FDA approved Aerolase Neo system is the most advanced laser technology on the market to date.

Aerolase is the brand name for a unique, gentle method of aesthetic laser treatment that rejuvenates the skin and works very effectively in treating signs of aging.

Aerorlase works on all skin types, is virtually painless, and requires no downtime, though some redness may be present for a few hours following treatment. 
What is Aerolase good for?

Aerolase is FDA approved for the treatment of 36 different indications, and some of the most common uses of Aerolase are for the treatment of:

– Acne
– Acne scarring
– Hyperpigmentation
– Fine lines
– Wrinkles
– Spider veins
– Warts
– Psoriasis
– Facial hair removal
– Bruising
– Rosacea
– Hypertrophic scars
– Skin tags
– Stretch marks

How long results last, which is commonly 6 months to a year, depend greatly upon how well the aftercare instructions are followed and continued skin maintenance. 
What benefits can I receive from Aerolase®?

The Aerolase laser treatment uses 650 microsecond pulsating laser light that effectively renews and rejuvenates skin tightness and tone, without superficial discomfort, and accomplishes results with only a few appointments, depending on the treatment goals.

Other benefits to the Aerolase treatments include:

– Versatility in variety of skin concerns that can be treated
– Improved skin laxity and pigmentation
– Ease of treatment – fast, painless, no side effects
– Longevity of results – in general, results last six to twelve months
– Rejuvenated and restored skin – ideal for all skin types

Most people are suitable candidates for Aerolase treatments because of the gentle nature of the procedure, and the number of conditions and concerns it is able to successfully treat.
How does Aerolase® work?

The Aerolase unique technology uses deep heating, pulsating laser light energy to penetrate the skin, and target a combination of melanin, hemoglobin, and water in the skin tissue, which contribute to signs of aging.

The safe and tolerable pulsating laser light works to reduce sebum production, suppress inflammation, and eliminate acne causing bacteria to help clear up current acne breakout, and to stop them from recurring in the future.

The deep heating technology triggers the body into healing mode, which stimulates collagen production in the skin. This reduces the appearance of acne scars and leaving the skin looking fresh and radiant.

Patients have reported very minimal if any pain at all from Aerolase because the short pulsating laser light treatment focuses on specific targeted areas and prevents heat from escaping to nearby skin.

Aerolase is comfortable, has no side effects, and results are visible quickly, often after a single treatment. The number of treatments necessary are determined by your dermatologist. And depending on the underlying issue, four to five treatments are commonly recommended, at a spacing of two to five weeks apart.

Results are often visible after the first treatment; however, full results are usually seen following the completion of the recommended number of treatments. 

Treatment times will vary depending on the size and area being treated, the condition and its severity. However, following treatment, a patient can resume regular activities right away, without any side effects like dry, itchy or tender skin, which is common with most other laser treatment methods.

Following treatment, you will be advised to avoid direct sunlight, as well as wear a broad-spectrum SPF 30 or higher sunscreen. Island Medical and Beauty Clinic is proud to offer Aerolase Neo Laser Treatments. Our team of certified aestheticians and healthcare professionals are highly experienced in treating a vast array of conditions using this revolutionary method of skin rejuvenation and repair. Call our clinic to arrange your consultation, or visit our website for more information on the wide range of services we offer, or for directions. We are conveniently located at 3470 Waialae Ave Ste 6, Honolulu, HI 96816. We serve patients from Honolulu HI, Aiea HI, Halawa HI, Pearl City HI, and Village Park HI.
Additional Services You May Need