Allergic Reaction Treatment Specialist Q&A
If you have any allergic reactions, come to our clinic in Honolulu, HI. Our compassionate professional is experienced in treating allergic reactions and can help you recover quicker. An allergic reaction happens when the body's immune system react to a foreign substance as a result of latex, certain foods, and inhalants. Some of the sign of an allergic reaction include watery eyes, congestion, runny nose and more. For more information, call us or schedule an appointment online. We are located at 

3470 Waialae Ave STE 6, Honolulu, HI 96816

.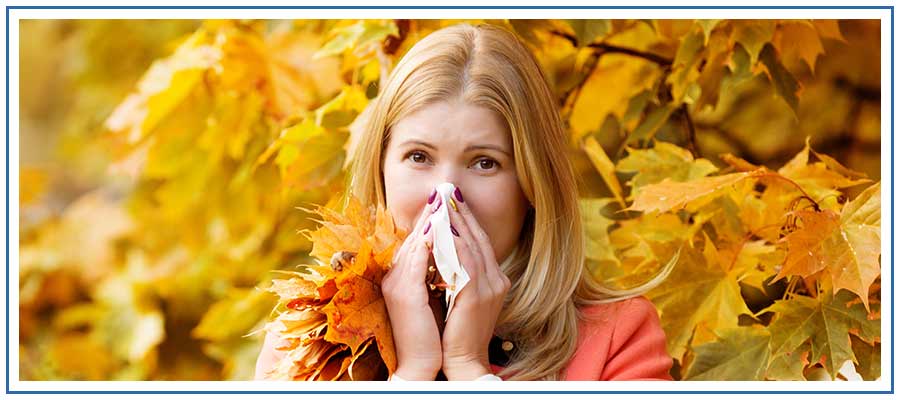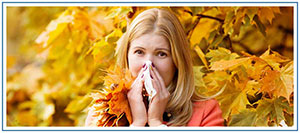 Table of Contents:
What is an Allergic Reaction?
How Long Does an Allergic Reaction Last?
What are the Different Types of Allergic Reactions?
What are the Symptoms of an Allergic Reaction?
Allergic reactions are fairly common. Although most allergic reactions are mild, others can be extremely dangerous. Most will make you feel uncomfortable and only affect a small area of the body. Food allergies and allergies to insects can cause greater concern in their ability to be life-threatening.
Urgent Care services at Island Medical and Beauty Clinic in Honolulu, HI offer a wide range of services to treat allergies, asthma and much more. To find out more please call the friendly staff or request an appointment through the website.
What is an Allergic Reaction?

An allergic reaction is the body's negative response to an allergen. A series of events will happen that result in an allergic reaction. If you have an allergy or allergies, the first time you are exposed to that allergen, your body will produce antibodies against the allergen. The job of the antibodies is to find the allergens and get them out of your system. Your body will create a chemical called histamine, which will create allergy symptoms.
How Long Does an Allergic Reaction Last?

The length of time and allergic reaction will last will depend on the type of allergy. Seasonal allergies will last as long as the pollen or allergen is present in the air. Most other allergic responses will last for a few hours to a few days.
What are the Different Types of Allergic Reactions?

There are many substances that you can be allergic to including pollen, mold and dust mites, and animal dander.
 
Pollen allergies are seasonal. You will generally have symptoms of sneezing, stuffy sinuses, itchy and watery eyes.
 
Dust mites are tiny organisms that are found in dust fibers of household objects, like pillows, carpets, and mattresses. Allergies to dust mites cause symptoms similar to pollen.
 
Molds are tiny fungi. They have spores that easily float in the air, which is a common trigger for allergies. Mold can be found anywhere, especially in damp areas. The spores can reach their peak when the weather is hot and humid. This allergy may require medications to control the symptoms. Immunotherapy may be recommended if your symptoms are not controlled by avoidance and medication.
 
Allergies to animal dander can be fairly common. Avoidance measures aren't as simple as removing the pet from the home. Avoidance is one of the main tactics for dealing with allergies. Over-the-counter medications can be a good help in dealing with animal dander allergies.
 
Food allergies are something to be careful with. An allergic reaction can happen within minutes of eating something you are allergic to and the symptoms can be severe. Food allergies will show themselves with symptoms of hives, nausea, vomiting, breathing difficulties, diarrhea and swelling around your mouth. Avoidance is very critical in dealing with these allergies.
 
Allergies to insects are another type to be very careful with. A normal insect bite can cause swelling and redness at the site of the bite. During an allergic reaction, the swelling will extend well beyond the bite. Allergies to insects can be deadly and could require a quick response with epinephrine and a trip to the emergency room.
What are the Symptoms of an Allergic Reaction?

The symptoms of an allergic reaction will vary from mild to severe. If you are exposed to an allergen for the first time the symptoms will usually be mild. It is possible for symptoms to get worse if you are repeatedly in contact with that allergen.
 
Mild reactions tend to be more of an irritant. Mild reactions will tend to be things like hives (itchy red spots on the skin) or rashes. Mild reactions can cause itching. Sometimes mild reactions will cause sneezing, itchy eyes, scratchy throat and watery eyes, or stuffed up sinuses.
 
Severe allergic reactions are more often associated with insect stings, food and medications. They can come in the form of abdominal cramping or pain. They can cause diarrhea, nausea, or vomiting. Severe reactions can include pain or tightness in the chest, heart palpitations, fear or anxiety. Problems with swallowing, breathing, swelling in the face or tongue, dizziness, vertigo, weakness and even unconsciousness.
 
Sometimes the severe reaction can be sudden. This is known as anaphylaxis and can happen within seconds after exposure to the allergen. A reaction of this type can have life-threatening consequences. Reactions, such as swelling of the airway, an inability to breathe, or even a sudden and severe drop in blood pressure. Immediate treatment is required if you are experiencing these symptoms. To learn more about the treatment, contact us or schedule an appointment online. We are conveniently located at 3470 Waialae Ave Ste 6, Honolulu, HI 96816. We serve patients from Honolulu HI, Halawa HI, Aiea HI, Pearl City HI, and Village Park HI.
Additional Services You May Need