Asthma Treatment in Honolulu HI
Asthma Treatment Specialist – Island Medical and Beauty Clinic
More than

25% million

people in the U.S. are affected by asthma. Asthma is a long-term illness that affected the Lungs. Asthma treatment is offered at Island Medical & Beauty Clinic by board-certified physician Dr. Lee DO. Factors that causes asthma are air pollution, tobacco use, exercise, exposure to dust, and other factors. Inflammation of the airway lining, mucus production, and bronchospasm all contribute to asthma. A person experiences the following symptoms during asthma such as chest constriction, coughing, breathlessness, and wheezing. Although asthma cannot be cured, you and your doctor can make an asthma attack prevention plan that keeps you in control of your condition. For more information, contact us or request an appointment online. We are conveniently located at 3470 Waialae Ave Ste 6, Honolulu, HI 96816.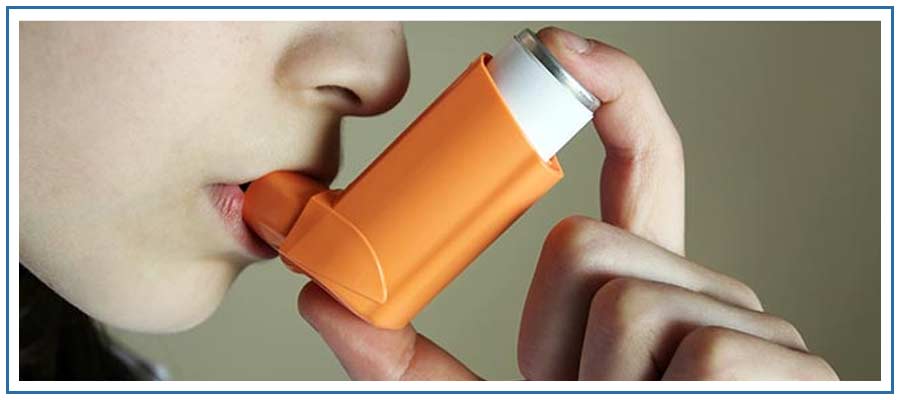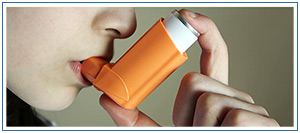 Table of Contents:
How do I know if I've got asthma?
What are common asthma triggers?
How Is Asthma Treated?
How can I prevent an asthma attack?
How do I know if I've got asthma?

Symptoms of asthma include inflammation of the bronchial tubes and increased production of sticky secretions. Asthmatics experience symptoms when their airways tighten, become inflamed, or fill with mucus. These symptoms include coughing, shortness of breath, wheezing, and chest pain, tightness, or pressure.

However, not everyone with asthma experiences the same symptoms. It is possible that you will not have all of these symptoms, or that you will experience different symptoms at different times. There may also be variations in asthma symptoms from one asthma attack to the next, with mild symptoms during one attack and severe symptoms during the next.

A person with asthma may experience extended periods without any symptoms, interrupted by periodic worsening of their symptoms. Some people suffer from asthma symptoms every day. Furthermore, some people only develop asthma when exercising, or when they are infected with viruses like the flu.

The most common type of asthma attack is mild. It usually takes a few minutes to a few hours for the airways to open up. There are fewer severe attacks, but they last longer and require immediate medical attention. Even mild asthma symptoms need to be recognized and treated to prevent severe episodes and better manage asthma.
What are common asthma triggers?

Asthma triggers are things, activities or conditions that aggravate asthma symptoms. A trigger can cause a sudden worsening of asthma symptoms, also called a flare-up, episode, or attack.

Exercise, allergies, irritants, respiratory infections, and emotions are among the common asthma triggers. Asthma control begins with understanding what causes your symptoms. You may be able to identify your triggers through allergy testing.

In order to reduce or avoid asthma triggers, your healthcare provider can help you identify what makes your asthma worse.
How Is Asthma Treated?

Asthma medications are essential for managing the condition. The asthma action plan should include instructions on what to do when symptoms worsen for each asthmatic. Other health conditions that can affect asthma can also be treated as part of good asthma care. In order to feel well and manage asthma symptoms, people with asthma should lead a healthy lifestyle.

Asthma medicines fall into two categories: relievers and preventers. Children, adolescents, and adults with asthma should always have a reliever inhaler (e.g., puffer) on hand, so they can use it as soon as they feel asthma symptoms.

In addition to daily prevention treatment for adults and adolescents, some children also need it to reduce their risk of flare-ups (attacks). As a type of medication that relieves inflammation inside the lungs', inhaled corticosteroids are commonly found in preventers.

In severe asthma flare-ups, other medicines (such as prednisolone tablets) can be used. There is no safe way to treat asthma without medication – a severe flare-up (attack) could be fatal. Depending on a person's age, symptoms, and preferred inhaler type, the best treatment will be selected.
How can I prevent an asthma attack?

Despite the fact that asthma itself cannot be cured, your doctor and you can make an asthma attack prevention plan that works for you. Keep your asthma action plan up-to-date. Plan how you will take medications and manage asthma attacks with your doctor and health care team.

Make sure you are vaccinated against influenza and pneumonia. Influenza and pneumonia can trigger asthma flare-ups if you don't get your vaccinations on time.

Find out what triggers asthma and avoid them. Asthma attacks can be triggered by a variety of outdoor allergens and irritants, including pollen, mold, cold air and air pollution. Early detection and treatment of attacks are essential. A severe attack is less likely to happen if you act quickly. Additionally, your symptoms will be better controlled with less medication.

Asthma treatment is available at Island Medical & Beauty. For more information, contact us or schedule an appointment online. We are conveniently located at 3470 Waialae Ave Ste 6, Honolulu, HI 96816. We serve patients from Honolulu HI, Pearl City HI, Halawa HI, Aiea HI, Village Park HI, and surrounding areas.
Additional Services You May Need