Hollywood Facial Rejuvenation in Honolulu, HI
Hollywood facial rejuvenation is a non-invasive cosmetic procedure that helps to resurface and exfoliate skin surfaces to reduce wrinkles, pores, and acne. Dr. Lee DO is a board-certified family medicine physician who helps to gain more confidence and rejuvenate the skin at Island Medical and Beauty Clinic. If you are interested in bringing your facial regime to the next level, look no further than Hollywood Facial Rejuvenation! Contact us today to schedule your appointment! We are located at 3470 Waialae Ave STE 6, Honolulu, HI 96816.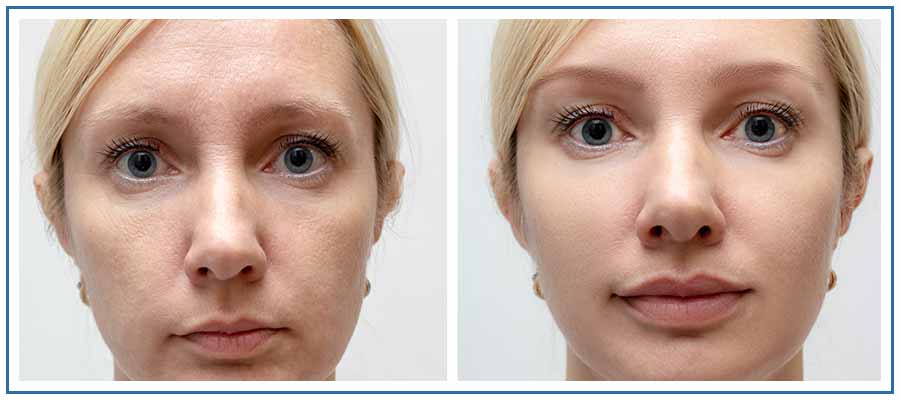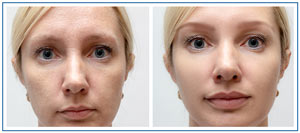 Table of Contents:
What is a Hollywood facial?
What does the Hollywood Facial do?
How much is a Hollywood facial?
What are the benefits of Hollywood facials?
What is a Hollywood facial?

The Hollywood facial is a popular home beauty treatment. It's named for its place of origin and how it's performed. Generally speaking, the Hollywood facial is performed by massaging the face with various tools. It's usually a combination of salt, oil, and water, although a few other ingredients are sometimes included. The process usually takes about one hour and typically includes several treatments. People worldwide seek to improve their appearance by enhancing their facial skin tone and complexion with regular Hollywood facials.

To understand the name, it's helpful to consider where the treatment came from and how it's performed. The name comes from Hollywood, California- the town where many famous actors live. However, Hollywood facials aren't limited to celebrity clients.

Anyone who wants to look better can receive a Hollywood facial- whether they're modeling their appearance after an actor, model, or model mom or dad. Typically, the person receiving the treatment lies on his or her back while a professional performs the treatment. The professional starts by cleansing the face with a tonic and then applying a serum to the face. He or she then uses various tools, including a vibrating device and an instrument that vibrates in different directions. After that, he or she gently massages the face for about one hour to promote healthy facial skin cells and natural collagen production.
What does the Hollywood Facial do?

Facials are a frequent indulgence for many people. They're a popular treatment for skin disorders and acne scars. People also use facials to cleanse their skin and remove excess oils. In short, facials offer a wide range of benefits. Some people call facials 'Hollywood facials' because the treatment originated in America's film industry. The Hollywood facial is a blend of traditional treatments and popular trends. It's fast and effective but may require some skill to perform correctly.

A Hollywood facial benefits your skin by applying a mix of cold and hot compresses. The facialists first apply cold compresses to the face to calm your skin and reduce inflammation. Next, he applies hot compresses to the face to stimulate circulation and melt away dead skin cells. After that, he may apply a face mask that may contain clay or seaweed. This helps remove excess oil and bacteria from the face. You'll then receive a massage to promote skin healing and reduce inflammation further.
How much is a Hollywood facial?

The cost of your Hollywood facial will completely depend on the location of where the clinic is based, the quality of ingredients used in the facial, the expertise and experience as well as training that the technician has that is providing your Hollywood facial, as well as a few other things that can affect the cost of your facial.

If you would like a more in-depth review of the cost of our Hollywood facial, contact Island Medical & Beauty Clinic today to speak to one of our specialists, and get more information on our Hollywood facial.
What are the benefits of Hollywood facials?

From Paris to Hollywood, celebrities earn money by endorsing various products.

Facials – a facial treatment that costs thousands of dollars – are the most expensive celebrity endorsement. Like fashion trends, celebrities push facial treatments that promise to look younger and more beautiful. But what are the benefits of the treatments they receive in Hollywood?

Facials typically include deep cleansing, exfoliation, and moisturizing. These treatments look similar to a spa or dermatology visit. However, facials are primarily performed at home by a facialist using various products and tools. These treatments promote overall skin health and help fight age. Additionally, people find joy in receiving facial treatments because they feel loved and cared for at these establishments.

If you are interested in the benefits that a Hollywood facial can provide to you, contact us today to schedule your appointment. We are located at 3470 Waialae Ave STE 6, Honolulu, HI 96816. We serve patients from Honolulu HI, Pearl City HI, Halawa HI, Aiea HI, Village Park HI, and surrounding areas.
Additional Services You May Need