Kybella Treatment Specialist Q&A
At Island Medical & Beauty Clinic,

Dr. Lee DO

is a board-certified family medicine practitioner who provides clients with a wide range of cosmetic treatments, including kybella injections. Kybella is an FDA-approved non-surgical cosmetic treatment that is used to get rid of extra fat under the chin. To achieve a more smooth and younger chin,

contact us

 or 

request an appointment

 online. We are conveniently located at 

3470 Waialae Ave Ste 6, Honolulu, HI 96816

.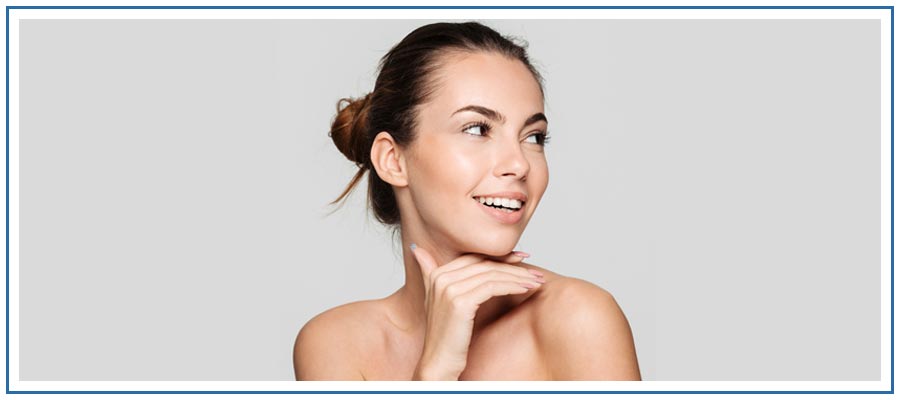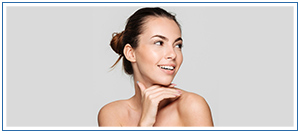 Table of Contents:
What is Kybella?
How does Kybella work?
How much does Kybella cost?
What is Kybella?

Kybella is an injectable solution used for cosmetic purposes. Made from a synthetic formula to mimic deoxycholic acid, it has been shown to be effective in the reduction of excess fat found beneath the chin. It is a non-surgical, minimally invasive alternative to surgical procedures, including liposuction, that requires an anesthetic, cutting of the skin, and a lengthy recovery period. Kybella has been approved by the US FDA for use beneath the chin to target fat cells. This area can be commonly referred to as a double chin when people have excess fat that gathers there and makes them feel very self-conscious.
 
Kybella is most effective and best used on adults over the age of 18 who have a moderate to severe amount of fat beneath their chin. Other factors will come into play to determine a person's eligibility and whether or not they would be a good candidate for Kybella treatment, including if they are planning to or have had facial surgery, experience trouble swallowing, are pregnant or nursing, have an infection or have an existing medical condition that affects the area around or near the injection site. While many injectable cosmetic treatments exist in the industry today, Kybella is the only injectable that has been FDA-approved for use on the appearance, and reduction, of a double chin.

How does Kybella work?

Kybella is made up of a synthetic form of deoxycholic acid, which is naturally produced by the body. A deoxycholic acid is a form of bile acid, that helps the body to absorb fat. The synthetic form used in Kybella injections works the same way as the naturally produced version so that once the solution has been injected beneath the chin, the fat cells are destroyed. Once the fat cells have been destroyed in this area, fat can no longer be stored underneath the chin, resulting in the permanent removal of existing fat. It is important that Kybella injections are administered only by a trained and certified healthcare professional who has been specifically trained on this type of injection.
 
The injectable solution will not only destroy fat cells in the chin area but also other cells in the same area during the process. A treatment of Kybella only takes about 15 to 20 minutes, with up to 50 injections strategically placed under the chin. A typical treatment is between 20 and 30 injections. Once injected, the acid will gradually work to kill off the fat cells. After they have been destroyed, the fat cells will then be naturally metabolized by the body over the course of several weeks. This will permanently eliminate the fat cells from the body.

How much does Kybella cost?

Every individual's treatment plan with Kybella will be slightly different, and the costs will vary from one patient to the next. Prices will vary depending on the number of injections needed, how much fat is being treated and how many treatments a person needs, as well as how well their body responds to the treatment. Kybella does produce permanent fat loss results as the targeted fat cells are permanently destroyed. However, it can take multiple injection treatments to get the desired results, which will significantly increase the costs. The costs will also vary based on the injection specialist's education and experience, as well as your geographical location.

Kybella is considered to be a cosmetic treatment, therefore will not be covered by insurance and the patient will need to pay for their sessions out of their own pocket. A single session can range in price, with most treatment sessions costing in the range of $1200-$1800. Your provider can provide you with an accurate cost prior to starting treatment based on your unique case and the results you are looking to get from a Kybella treatment. At Island Medical & Beauty Clinic, we provide patients with a wide range of cosmetic treatments, including Kybella injections. We will sit down with you one-on-one prior to starting your treatment to understand what you are looking for and make sure that Kybella is the right treatment option for you. For more information, contact us or schedule an appointment online. We are conveniently located at 3470 Waialae Ave Ste 6, Honolulu, HI 96816. We serve patients from Honolulu HI, Pearl City HI, Halawa HI, Aiea HI, Village Park HI, and surrounding areas.
Additional Services You May Need