What Makes Us Look Older?
No matter how many harmful elements our skin is exposed to, it manages to protect us and even recover. Speaking to a provider can help with the necessary steps to looking younger and maintaining a youthful appearance. Contact us for more information, or schedule an appointment online.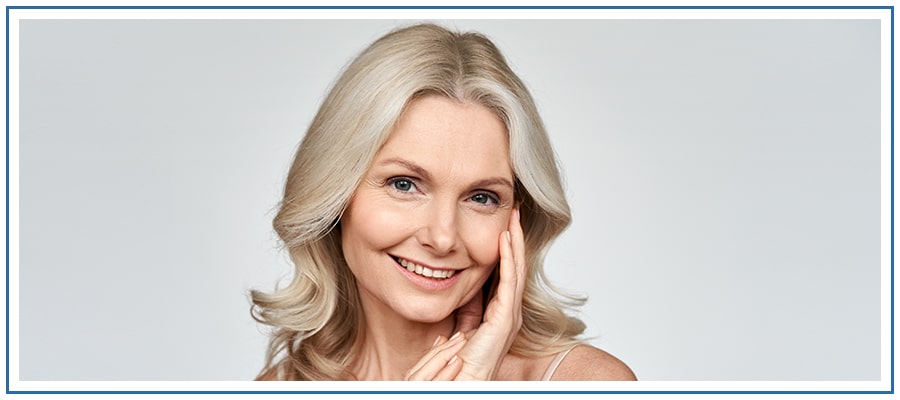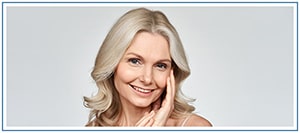 Table of Contents:
What features make us look older?
What features make you look younger?
What treatments can help me look younger?
When should you start getting treatments to look younger?
What features make us look older?

Around the age of 25, you make start to show signs of aging such as male pattern baldness, and greying hair as some tell-tale signs of aging, but some of your facial features can give your age away. Your eyes can give your age away not just the crow's feet but rather the skin around your eyelids get droopy and can lead to impairment in your vision. Your cheeks begin to hollow, and the skin gets loose causing lines around your mouth, which doesn't help your already thinning lips. Gravity also influences your neck, causing sagging because of loosened tissues. The biggest feature to show signs of aging is your skin, from liver spots to enlarged pores. Your skin becomes translucent from the loss of connective tissue, your skin becomes uneven and dull.
What features make you look younger?

One of the first signs of aging is the neck so having a firm neckline is one feature that needs extra care to keep a younger appearance. Your skin glows and is clear and smooth and has natural volume. Round faces tend to show keep a younger look longer as there tends to be fat stored in the cheeks, which means a gaunt dull look with taking longer to show. Facial contrastalso plays a part in a younger look, the brightness of your eyes, lips, and eyebrows. High prominent cheekbones and bright full lips are features of looking younger.
What treatments can help me look younger?

When it comes to aging, we can either embrace it or fight it and to fight it there are treatments that will help us along the way.

Chemical peels can be used to treat wrinkles, discoloured skin and scars using a chemical solution that is applied to the top layer of skin allowing for the skin to grow back smoother. Chemical peels can be done alone or combined with other procedures.

Derma fillers can plump thin lips, soften facial features, remove wrinkles, and help with the appearance of scars. Derma fillers are injected into the soft tissue at different depths helping to restore a smoother appearance.

Micro-needling this procedure uses needles to make tiny holes in the skin to help your body with natural healing to produce more collagen and elastin. It helps with large pores, fine lines, thinning skin, stretch marks, and skin discoloration and tone. It is also known to help with medical conditions such as excessive sweating and thinning hair.

Botox is another injectable where a signal is sent to the nerve blocker preventing muscle contractions. Botox is primarily used to help reduce the look of wrinkles and help with some medical conditions such as bell's palsy, neck spasms, excessive sweating, overactive bladder, lazy eye and chronic migraines.

Vitamin A (Retinol) helps reduce hyperpigmentation, reduces wrinkles, and can help with acne. It has been shown that taking a proper dosage of Vitamin A can help boost collagen production.

Makeup can help disguise the look of aging by using certain techniques like using minimal setting powder, avoiding dark eye shadows, using cream blush strategically and trying to stick to matte formulas.
When should you start getting treatments to look younger?

Starting a good anti-aging regimen should happen in your 20s, with good anti-aging skincare and then advancing to more cosmetic procedures. It is good to start cosmetic procedures when you start to notice drooping skin, fine lines, and loss of tone. Starting with regular facials to help improve tone and texture and moving toward injectables, such as Botox will vary with your needs. We serve patients from Honolulu HI, Halawa HI, Aiea HI, Pearl City HI, and Village Park HI.
Additional Services You May Need